H.E.A.T.-Viper 1989
Most of this figures problems are really obvious from a glance at the card art, in fact something I noticed about this figure the instant I saw it in stores was how different his helmet was on the figure from the card art, but these weren't the only differences. Aside from repainting his visor black a portion of his helmets left side was painted light gray to match the cable that attaches there, and his neck was painted flesh tone. The other missing paint apps are all on the legs, with a missing purple band on the thighs and the band that holds the missiles should be the same gray color as the missiles themselves. The cannon on the card art has a red Cobra logo in place of a "Fang" nameplate on the actual figure, so the Fang was painted red in place of the Cobra insignia.
<![if !supportEmptyParas]> <![endif]>
Changes:
<![if !supportLists]>1. <![endif]>Silver helmet visor repainted black and a coat of gloss varnish applied for a glassy look.
<![if !supportLists]>2. <![endif]>Left side of helmet painted gray to match the attached cable, like the card art.
<![if !supportLists]>3. <![endif]>Missing red paint application was applied to the "Fang" nameplate on the side of the missile launcher.
<![if !supportLists]>4. <![endif]>Added missing purple paint app to the top band on each thigh.
<![if !supportLists]>5. <![endif]>A missing light gray paint app on the band around the calf was added to match the attached missiles. The missile tabs were left purple to avoid chipping.
<![if !supportEmptyParas]> <![endif]>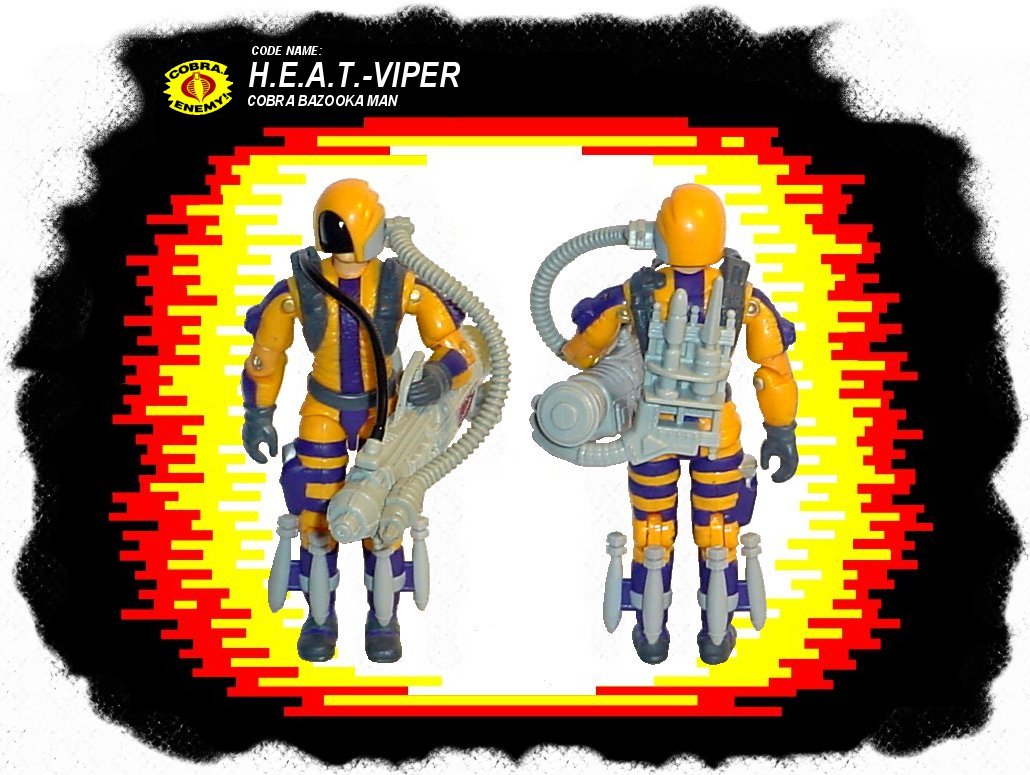 <![if !supportEmptyParas]> <![endif]>
<![if !supportEmptyParas]> <![endif]>