COBRA COMMANDER
Cobra Supreme Leader (Battle Mask Modern Version)
<![if !supportEmptyParas]> <![endif]>
I made this figure back in 2000 because I wanted a more modern version of Cobra Commander in his battle mask that would fit in better with the late 80's and early 90's figures. The newer versions of the Commander had a much more elaborate dress uniform and was more bulked up than the original, but he always had a hood. The solution was close at hand since at the time there was a dark blue hooded Commander available in stores that would work great with a head added from the 1991 battle armor Cobra Commander.
<![if !supportEmptyParas]> <![endif]>
The main problem with the figure right out of the package was it had way to much silver and the boots and gloves were not painted, making the figure look overly bright. These problems were easy enough to tone down by repainting the belt, cross strap, and pistol holster black. The boots and gloves were also give a coat of black. To further dress up the figure I painted the wrist bands and belt buckle silver with a gold center, and added gold to the tunic buttons and shoulder boards. The helmet was painted dark blue to match the body with the snake crest and side trim in gold, neck painted crimson, and a silver faceplate.
<![if !supportEmptyParas]> <![endif]>
<![if !supportEmptyParas]> <![endif]>
<![if !supportEmptyParas]> <![endif]>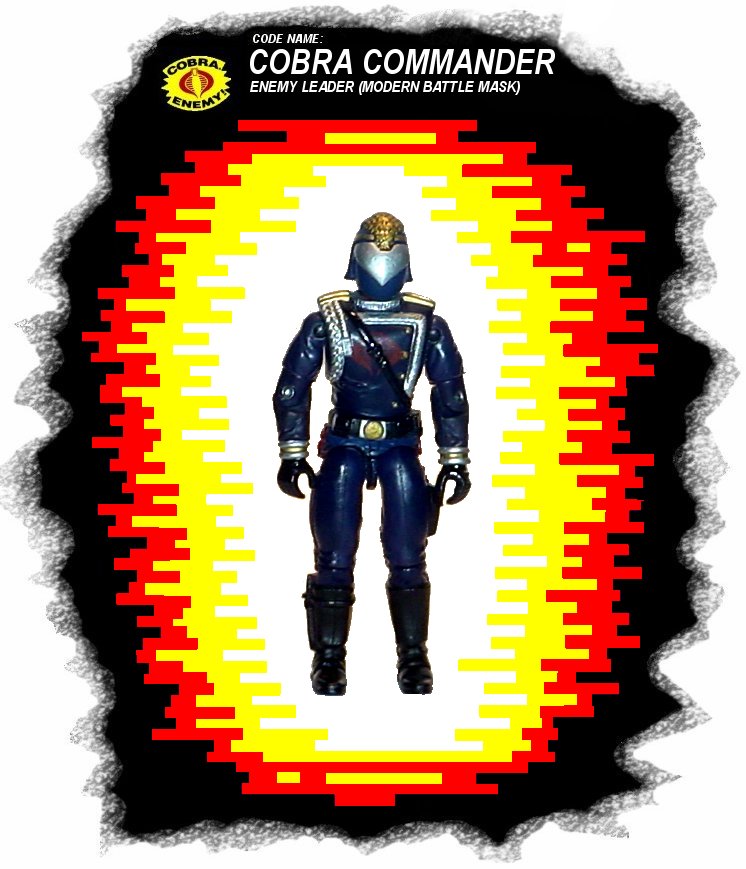 <![if !supportEmptyParas]> <![endif]>
<![if !supportEmptyParas]> <![endif]>